"HEEEEEEEEEEEEEELP!
— Henry
The Runaway Train is the 13th episode of Season 2
The Runaway Train!



Writer:

Last Episode:

Next Episode:

Air Date:

December 30th, 2012 (UK, US, CAN, ISLAND and AUS), September 22nd, 2014 (spain)
Plot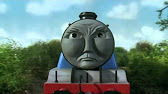 Henry goes to Kellsthorpe Station and has a surprice when his old driver (Martin of the Railway) turns up! Meanwhile Martin wants Henry to take the Flying Kipper (a train he has never taken before) to the other side of Kellsthorpe then he has an accident and goes into the sea but after he gets pulled out Sir Topham Hatt says that Henry can now take the Flying Kipper but just be a bit more careful!
Characters
Locations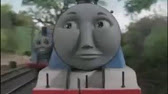 Trivia
This episode is based on the Fireman Sam episode with the same name.
This episode was mean't to be called "The Runaway Train".
Goofs
This is the 1st episode to show the Culdee fell railway
Quotes
Some Trucks to Henry: "Why Does Henry Have To Do It. What About Thomas, Duck, Donald or Douglas"
Sir Topham Hatt ll: "Mean Whille Donald and Douglas Will Have to do your work"
Narrator: "Henry Was Sad"
Gallery